Providing industrial fluid and wastewater recycling and disposal solutions since 1980.
Our years of experience and continuing product development have helped Sunset customers meet the challenges of fluid recycling and wastewater disposal effectively and economically. Call 1.727.939.0776 or email today for an expert analysis and a fast quotation on custom solutions for your fluid handling needs.
---
Bag & Cartridge Filters
Complete range of industrial bag filters & cartridges offering high performance, cost-effective solutions for every filtration challenge.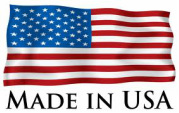 Reversible Drum Vac / Heavy Duty / Wet or Dry
No Moving Parts,With different sizes up to 110 gallons, Pump 55 gallons in 90 seconds, Chips & an available filter bag, all the tools and drum dollys
Hydraulic, Crank, Transmission Oils "Cleaner & Drier than NEW"