Filtration for Emergency Drinking Water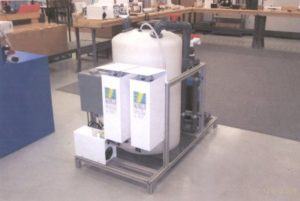 When power disruptions occur due to natural disasters or terrorism emergency, water supplies are quickly needed. To assure clean safe water, the Advanced Water Treatment System takes available water supplies and filters out particulates and destroys bacterias including odor causing organisms.
Compact, Portable & Affortable the System can provide 10's of thousands of gallons per day.
Portable Water Plant
Completely self contained less Generator
Capacity 15-20 gal/min of water (25,200 gal per day)
Dimensions 54″ L x 30″ W x 46″ H, approx 170lbs empty
65 Gallon holding tank
PZ2-8 (4g/hr of ozone)
"Survival Personal Drinking Water Filters"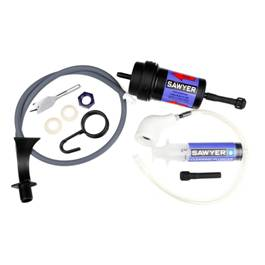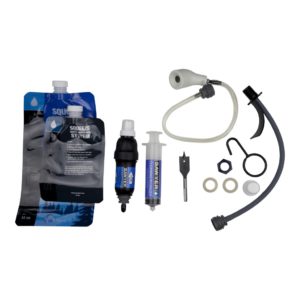 5 Gallon Bucket Kit                                         All in One with Mylar Pouch
With the technology derived from kidney dialysis, we partnered with a fiber manufacturer to actually improve the hollow fiber membrane technology. In order to improve both the filtration rates and longevity of the filter, our team was dedicated to engineering something even more precise and rugged. To make it a superior solution, the fiber composition had to deliver exactly 0.1 & 0.02 micron filtration 100% of the time to ensure no bacteria would get through. Moreover, the membranes had to be sturdy enough to withstand backwashing which allows the filter to be cleaning and reused.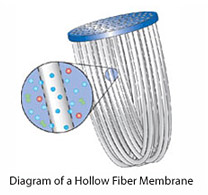 Each Sawyer filter is certified for ABSOLUTE microns; that means there is no pore size larger than 0.1 or 0.02 micron in size. This makes it impossible for harmful bacteria, protozoa, or cysts like E. coli, Giardia, Vibrio cholerae and Salmonella typhi (which cause Cholera and Typhoid) to pass through the Sawyer PointONE™ biological filter. At 7 log (99.99999%) the filter attains the highest level of filtration available today.